Welcome to the Web Home of Mahwah Fire Rescue Co #1 – Mahwah, NJ
Residing at 100 Miller Rd., Mahwah, NJ, Co No. 1 has proudly served the residents of Mahwah NJ with professionalism, dedication and above all, a domineering volunteer spirit since 1914.

Today, Co No. 1, has 6 pieces of emergency apparatus and the members of Company No. 1 specialize in the area of technical rescue which includes calls such as building and trench collapse, elevator rescues, motor vehicle accidents, and confined space emergencies. Co No. 1 allows provides water rescue capabilities in the form of our Swift Water and Dive Rescue teams. Co No. 1's Dive Rescue team is a leading dive team in northern NJ and is a member of the NJ Regional SCUBA Task Force.

We currently house two class A pumpers, two heavy rescue trucks, a rescue support pickup, collapse and confined space trailers and three boats, to include the only fanboat in the tri-state area.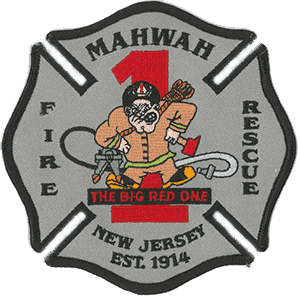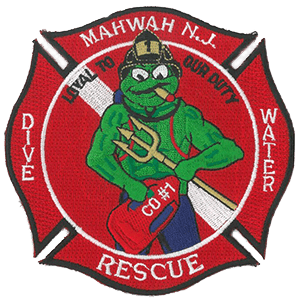 Mahwah Fire Department Chiefs – 2023
Christopher Stricker
Chief of Department – 130
Thomas Loreto
First Assistant Chief – 140
Christopher Rupert
Second Assistant Chief – 150
Fire & Rescue Co #1 Officers
Steven Ruit
Battalion 1 Chief
James Warnet
Fire Captain – 171
Michael Walsh
Fire Lieutenant – 161
Matthew Myhr
Fire Lieutenant – 151
Eric Moritz
Rescue Captain – 190
Ray Virgens
Rescue Lieutenant – 191
Timothy Andro
Dive Coordinator – 192
Recent Posts
At 7:45 this morning (02/23/23), Mahwah FD stations 1, 2, and 4 were dispatched to the intersection of Edison Road and Leighton Place for a motor vehicle accident between a garbage truck and a box truck, with the box truck driver being trapped in the vehicle. This is the third entrapment for Rescue 1 in the last 45 days, with the previous 2 entrapments happening just six days apart. Like clockwork, the firefighters of Station's 2 & 4 deployed a protective hose line and assisted, while the firefighters of Co 1 went to work extricating the driver. Despite the driver's legs being tightly trapped by the crushed-in cab of the truck, the driver was freed and turned over to Mahwah EMS in just under 13 minutes.