Welcome to the Web Home of Mahwah Fire Rescue Co #1 – Mahwah, NJ
Residing at 100 Miller Rd., Mahwah, NJ, Co No. 1 has proudly served the residents of Mahwah NJ with professionalism, dedication and above all, a domineering volunteer spirit since 1914.

Today, Co No. 1, has 6 pieces of emergency apparatus and the members of Company No. 1 specialize in the area of technical rescue which includes calls such as building and trench collapse, elevator rescues, motor vehicle accidents, and confined space emergencies. Co No. 1 allows provides water rescue capabilities in the form of our Swift Water and Dive Rescue teams. Co No. 1's Dive Rescue team is a leading dive team in northern NJ and is a member of the NJ Regional SCUBA Task Force.

We currently house two class A pumpers, two heavy rescue trucks, a rescue support pickup, collapse and confined space trailers and three boats, to include the only fanboat in the tri-state area.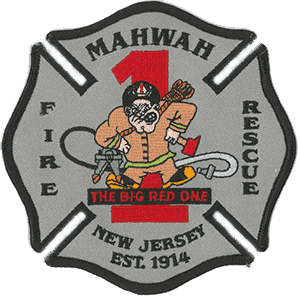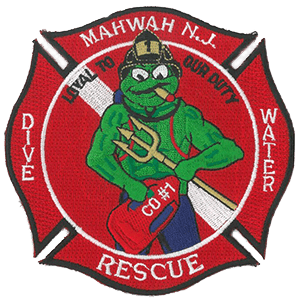 Mahwah Fire Department Chiefs – 2023
Christopher Stricker
Chief of Department – 130
Thomas Loreto
First Assistant Chief – 140
Christopher Rupert
Second Assistant Chief – 150
Fire & Rescue Co #1 Officers
Steven Ruit
Battalion 1 Chief
James Warnet
Fire Captain – 171
Michael Walsh
Fire Lieutenant – 161
Matthew Myhr
Fire Lieutenant – 151
Eric Moritz
Rescue Captain – 190
Ray Virgens
Rescue Lieutenant – 191
Timothy Andro
Dive Coordinator – 192
Recent Posts
Children are inquisitive beings… Sticking their limbs in all sorts of places. Sometimes, those limbs get stuck. Earlier today, firefighters from Rescue Co 1 and Co 4, along with Mahwah EMS and Police responded to just such a call when a small child got her leg stuck in the railings of a wooden jungle gym. After EMS assessed the patient, firefighters from Rescue 1 examined the trapped limb and determined how to free it. In this case, the tool of choice was a hydraulic Hurst spreader more commonly used to rescue victims trapped in cars after severe accidents. In short order, the girl's leg was freed and she was safely turned over to her mother and school staff. Her reward for being so brave? Seeing the fire trucks and honking the air horns.