This past weekend Co.1 and Co.3 firefighters along with our colleagues from the area and around the state took part in an extensive confined space operations class taught by Rescue Products International.
Firefighters received hands on training in confined Space entry and rescue along with regulations, rigging and hauling systems, air monitoring, and site management.
The class included live evolutions with entry teams who donned SABA (supplied air breathing apparatus) then packaged and rescued 'Rescue Randy' from inside a 15' storm drain basin, and down a 24' drainage pipe.
RPI and our firefighters will return next month for part 2 of the class for more extensive evolutions and receive their technician certification.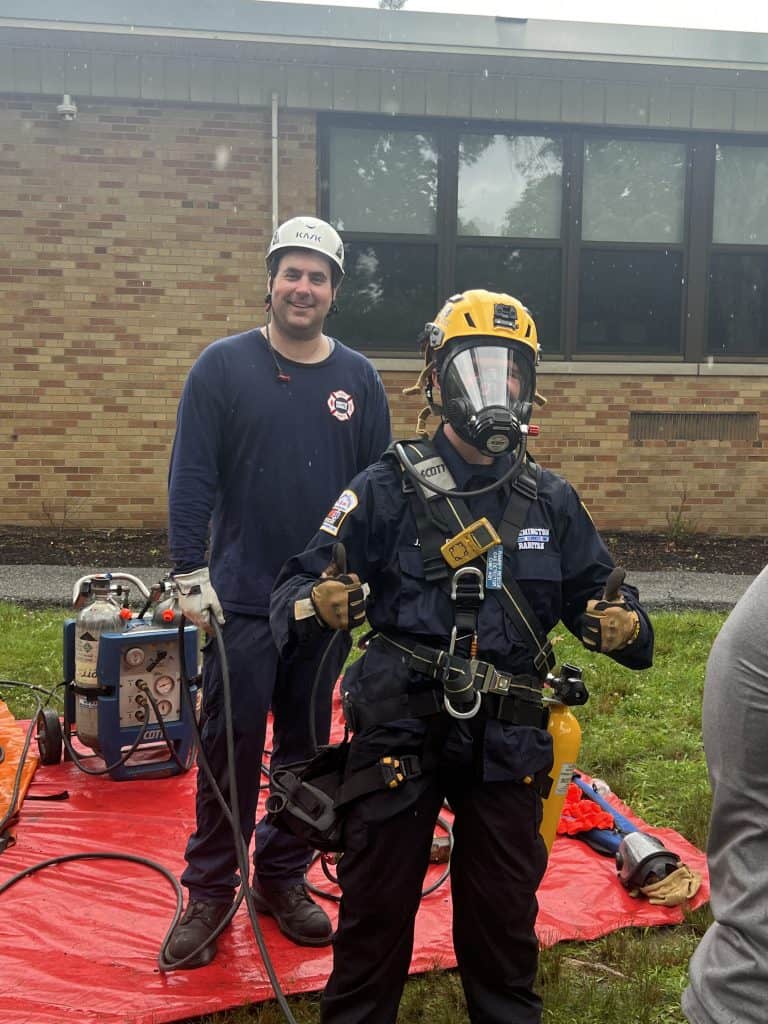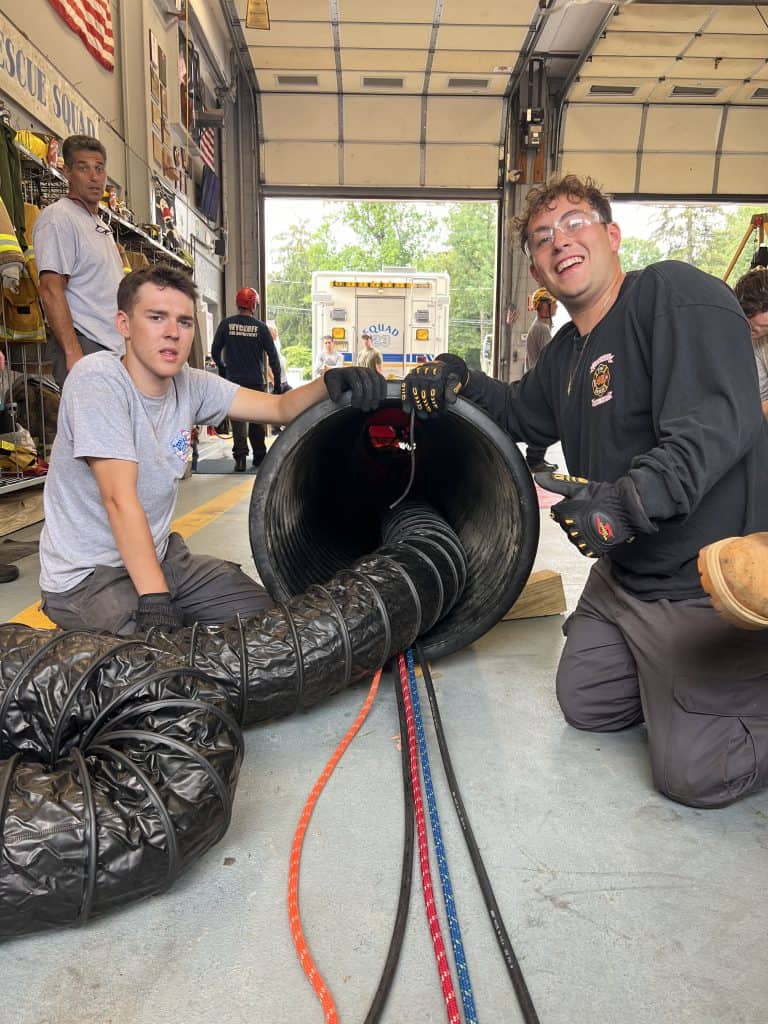 Give this post a share!
Note: Any images found on this post, or anywhere on this website, are the sole property of Mahwah Fire Dept. Co #1 and may not be used or reproduced for any reason without express permission. This includes any news media organizations and private entities.