On Thursday, July 6th, the firefighters of Co 1 made a visit to Camp Kipanga held on the grounds of Ramapo College.
According to their website, Camp Kipanga offers a unique summer camp program for children ages 5-18 who struggle with peer relationships, impulse control, fitting in with others, coping with emotions, and related difficulties.
Well, these kids also love firetrucks.
After giving the campers a tour of Rescue Engine 117, and answering many excellent questions, our firefighters decided to do something a little special…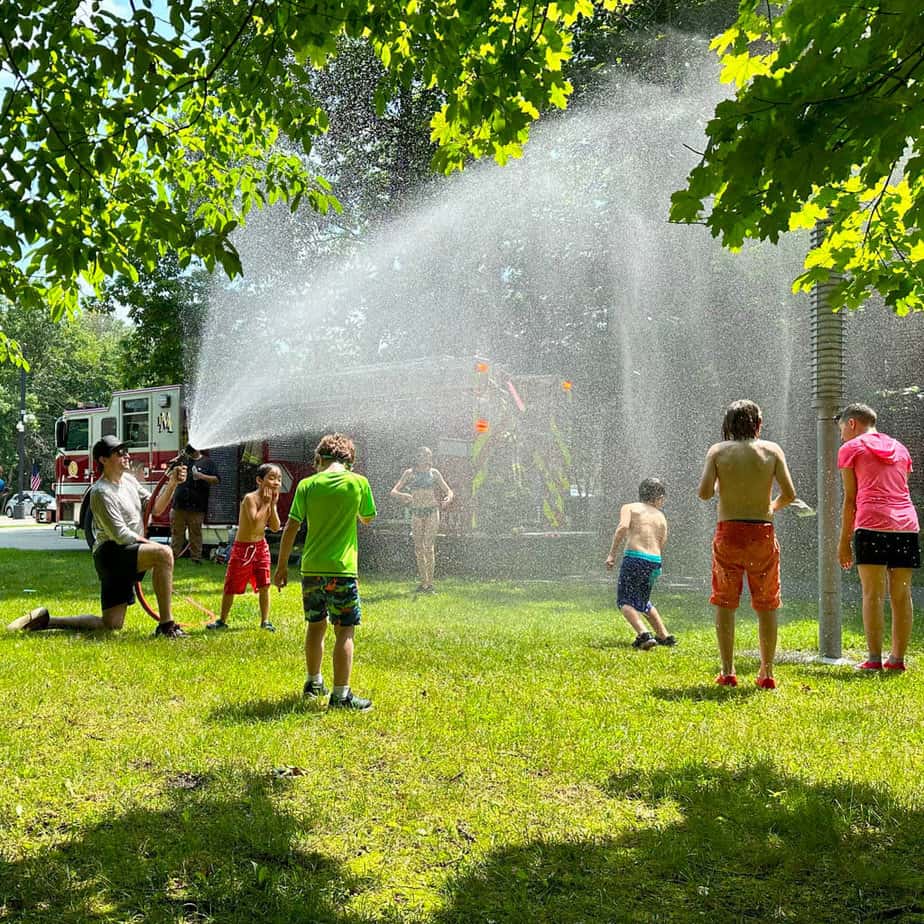 With a daytime temperature of over 90-degrees, what better fun could we have had??
And while it looks like the kids had the most fun, we couldn't have been happier to share this with them.
Give this post a share!
Note: Any images found on this post, or anywhere on this website, are the sole property of Mahwah Fire Dept. Co #1 and may not be used or reproduced for any reason without express permission. This includes any news media organizations and private entities.