Check out the drawing of the new Heavy Rescue 1. Thank you to our Truck Committee who worked for over 2 years to research and develop a truck that will fit our needs for years to come.
Some features are: Pierce Arrow XT Cab, Cummins X12 motor, Walk around body, 25kw generator, front and rear winches, Whelen emergency lighting, and Hi-Viz scene lighting.
Thank you to the Township of Mahwah Mayor and Council for your continued support!
As the Rescue Company for the Township, this rig will carry a large amount of tools for Firefighting and Rescue Operations to serve the residents of Mahwah and surrounding communities. We cannot wait for delivery!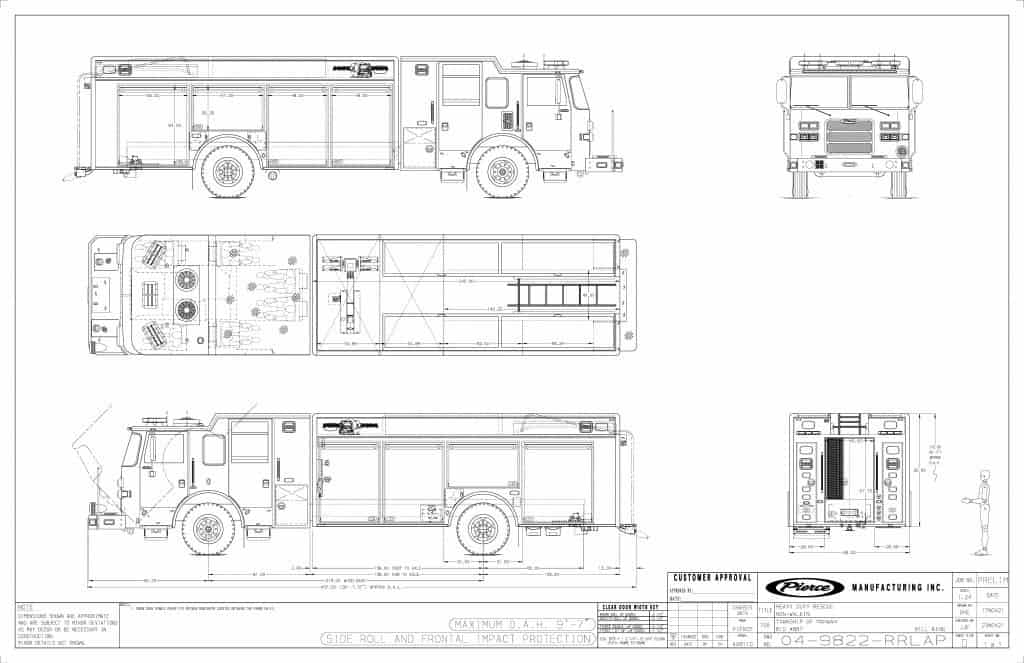 Give this post a share!
Note: Any images found on this post, or anywhere on this website, are the sole property of Mahwah Fire Dept. Co #1 and may not be used or reproduced for any reason without express permission. This includes any news media organizations and private entities.