For tonight's drill, Co1 Firefighters practiced their skills drafting and pumping to a tower ladder. This is a difficult task because of the higher pressure required to push the water up the aerial, and in the case of Ramsey's Tower 441, there was no onboard pump to assist. While our pump operators were practicing this other firefighter learned how to use and operate the ladder. Thank you to our colleagues at Ramsey FD who allowed us to use their tower ladder and also Fire Co3 who assisted in the operation.
Think you would like to join us? Stop by Wednesday nights at 730 or emails us at info@mfdco1.org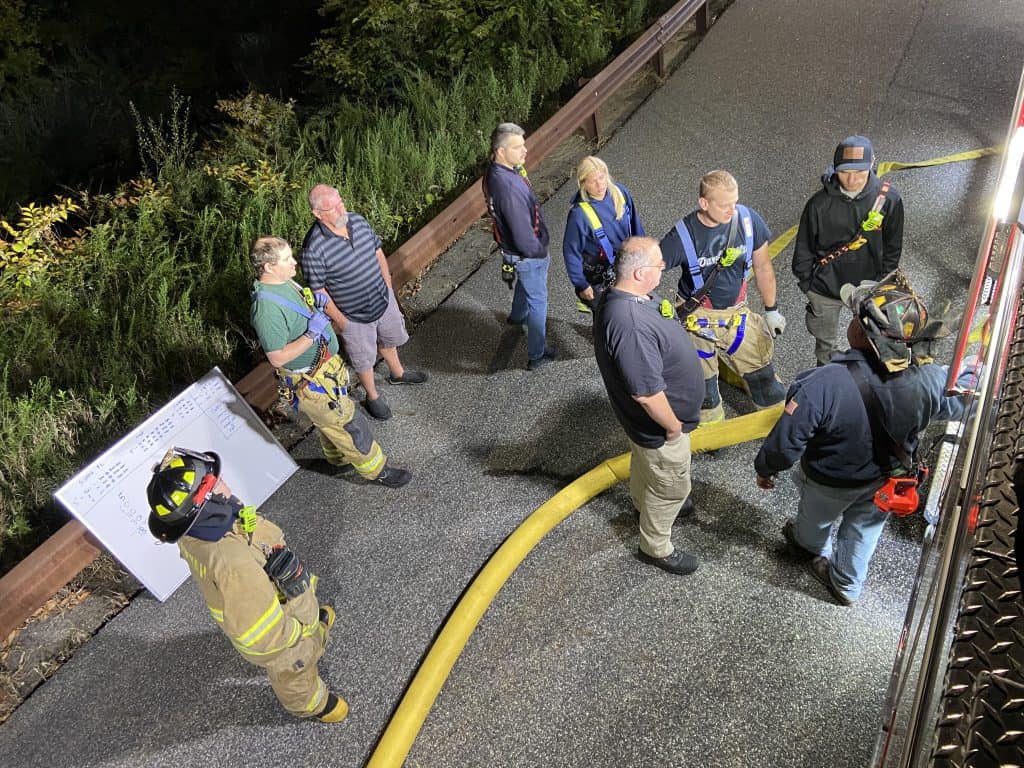 Give this post a share!
Note: Any images found on this post, or anywhere on this website, are the sole property of Mahwah Fire Dept. Co #1 and may not be used or reproduced for any reason without express permission. This includes any news media organizations and private entities.