This evening Rescue 1, Fire Co 2, Mahwah EMS, Mahwah PD, and the Bergen County Sheriff responded to the Ramapo Reservation for an injured hiker. The hiker, who had injured her leg and was unable to walk, needed to be carried off the trail and brought down the mountain via UTV.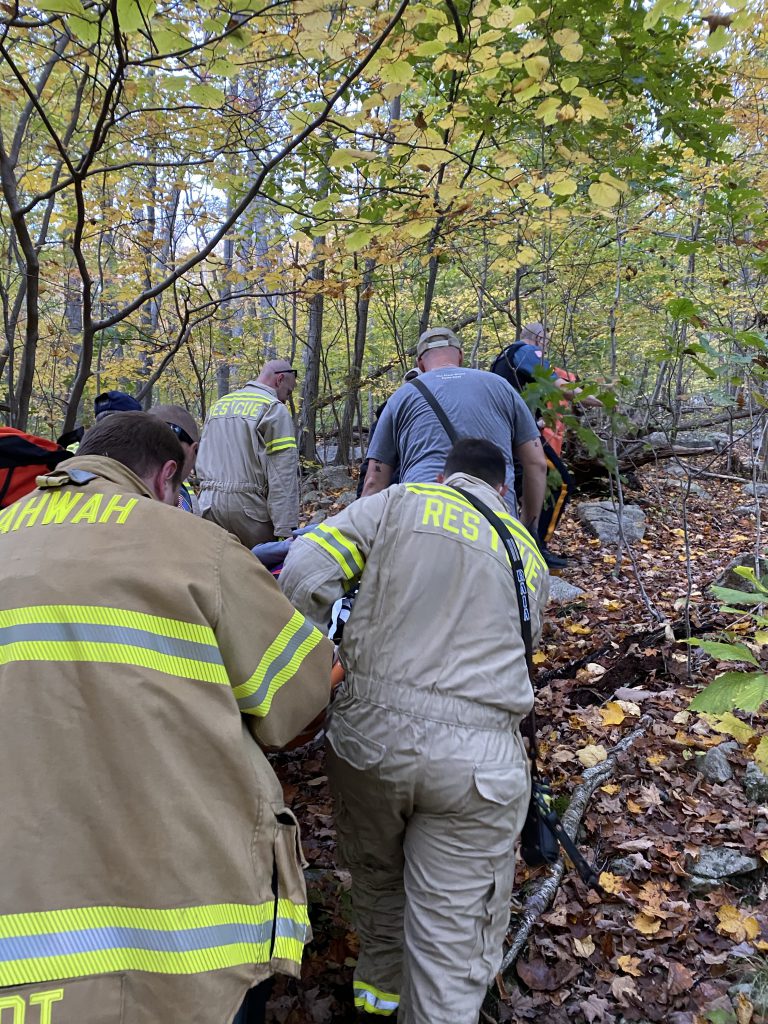 Give this post a share!
Note: Any images found on this post, or anywhere on this website, are the sole property of Mahwah Fire Dept. Co #1 and may not be used or reproduced for any reason without express permission. This includes any news media organizations and private entities.