Last night (07-26-2023) at our weekly drill Co1 firefighters and our colleagues from Ramsey Rescue received a special demonstration and Q&A session with the all-new GMC HUMMER EV. This was a great way for us to learn about the car's structure, design, and how to handle possible emergencies.
Afterword's Co1 firefighters and Ramsey Rescue Members worked together on their skills advancing hose lines.
This was a great night of training for all involved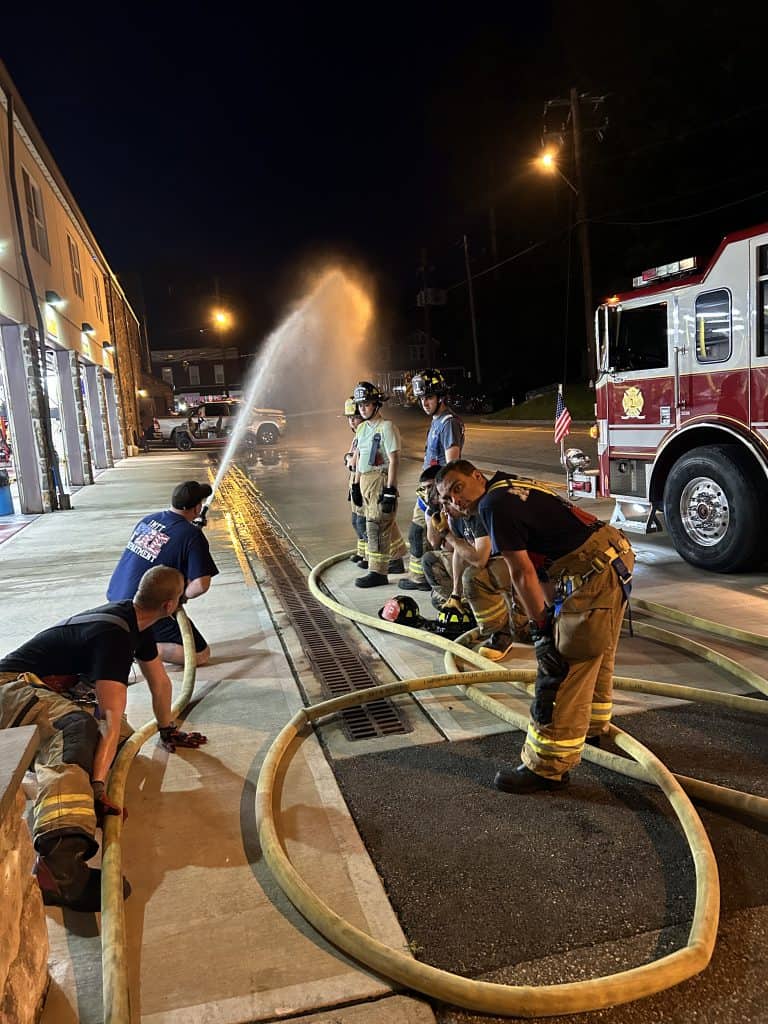 Give this post a share!
Note: Any images found on this post, or anywhere on this website, are the sole property of Mahwah Fire Dept. Co #1 and may not be used or reproduced for any reason without express permission. This includes any news media organizations and private entities.