For this week's (06/14/2023) drill Co1 Firefighters focused on their patient packaging and evacuation skills. In one scenario, a firefighter took on the role of an injured patient who required rescue from a basement area. Firefighters practiced their techniques for safely bringing the patient up and down a narrow stairwell, ensuring they were well-prepared for such situations.
Following the patient packaging and evacuation exercise, some of our younger firefighters also had the opportunity to work on their skills with ground ladders. This vital aspect of firefighting ensures that we can swiftly access different levels of buildings and provide assistance when needed.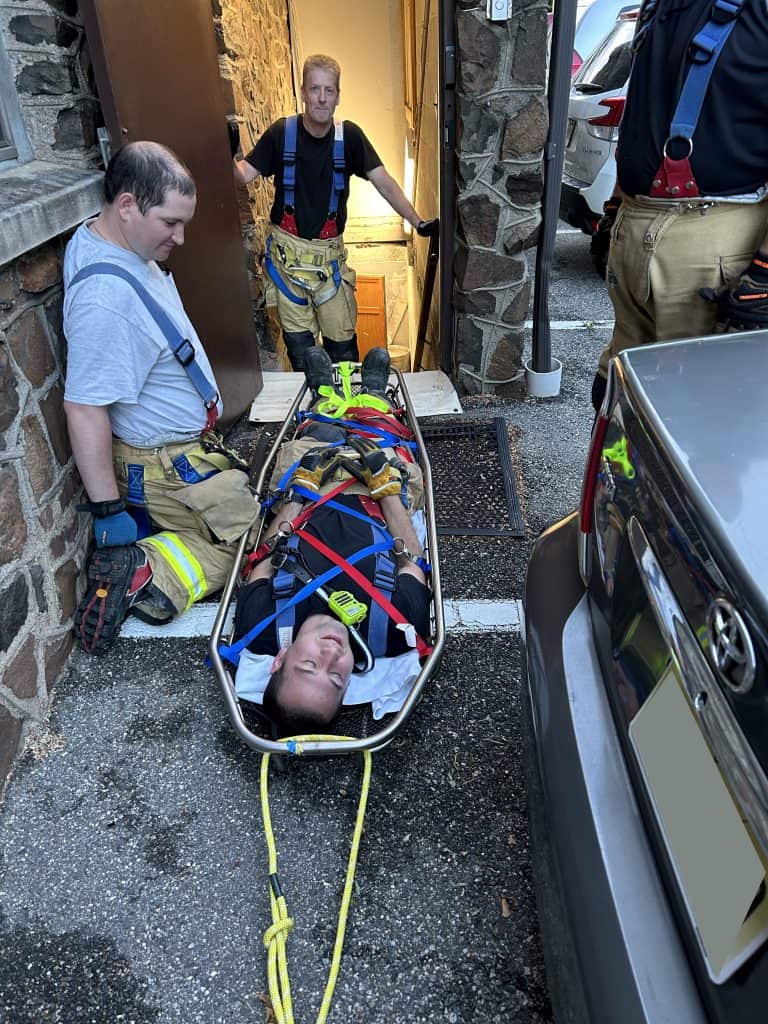 Give this post a share!
Note: Any images found on this post, or anywhere on this website, are the sole property of Mahwah Fire Dept. Co #1 and may not be used or reproduced for any reason without express permission. This includes any news media organizations and private entities.