Earlier this evening, the Co1 Firefighters responded to a reported motor vehicle accident with entrapment on Franklin Turnpike. Thankfully, all occupants were able to exit the vehicles unaided by the fire department. Upon arrival of Rescue 1 & Rescue Engine 117, Firefighters promptly secured the batteries to both vehicles and quickly addressed the fluid spill to prevent any further harm. Concurrently, our partners from Mahwah EMS were diligently administering treatment to those in need and while Mahwah Police provided vital traffic control to ensure the safety of all present.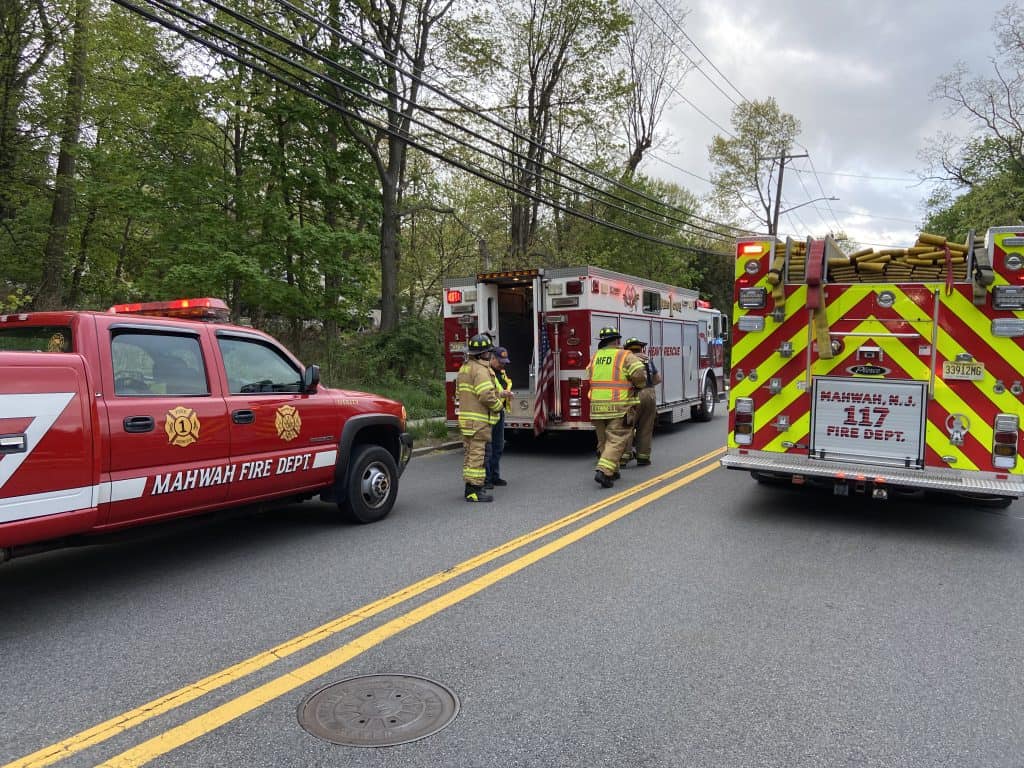 Give this post a share!
Note: Any images found on this post, or anywhere on this website, are the sole property of Mahwah Fire Dept. Co #1 and may not be used or reproduced for any reason without express permission. This includes any news media organizations and private entities.