Early last night firefighters from CO's 1 and 2 were dispatched to the unusual call of a resident locked inside their apartment.
After assessing the locking mechanism it was determined that the deadbolt had detached from the lock mechanism while in the locked position, firmly preventing the door from being opened.
Utilizing Tower 2, Co 2 firefighters entered the third floor apartment through the balcony door, which was thankfully opened by the resident inside. Once at the locked door they began working on the lock from inside the apartment while Co 1 firefighters worked on the outside.
After a bit of tool work by firefighters on both sides of the door working in tandem, the deadbolt was slowly worked out of the locked position and the door was opened with next to no damage.
Not only did this free the resident but left them with a fully functioning door that only needed a new lock.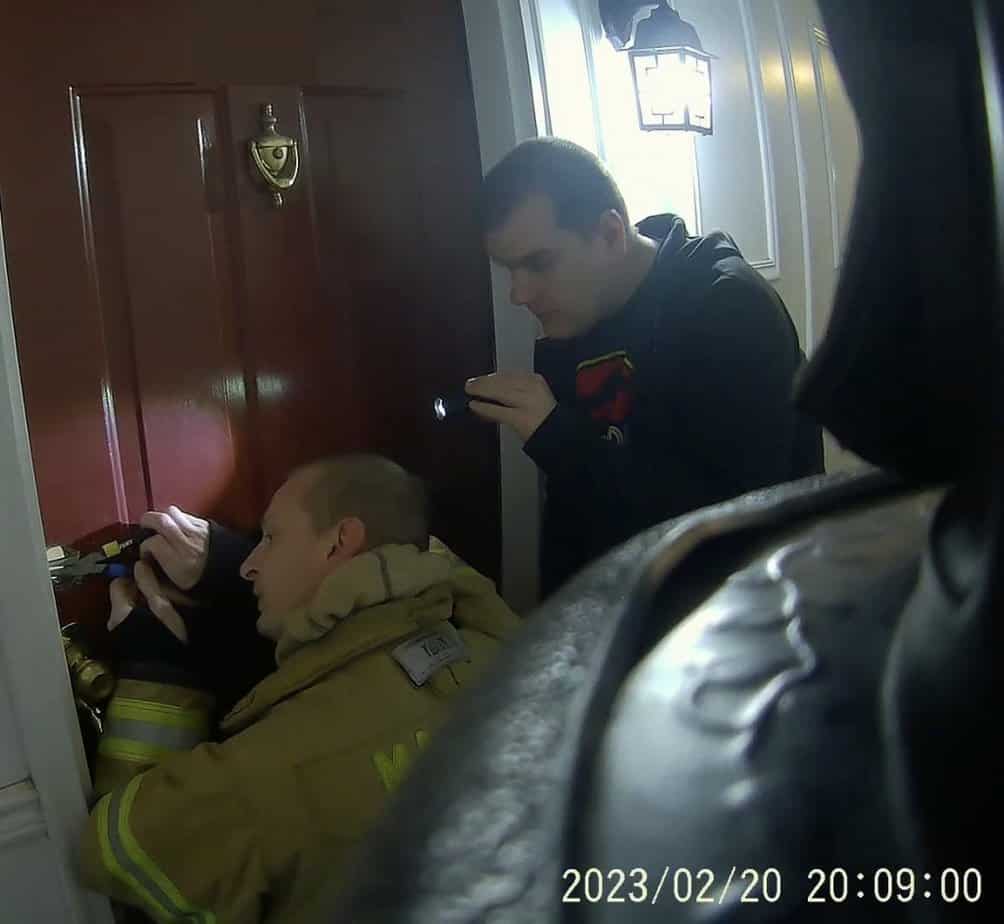 Give this post a share!
Note: Any images found on this post, or anywhere on this website, are the sole property of Mahwah Fire Dept. Co #1 and may not be used or reproduced for any reason without express permission. This includes any news media organizations and private entities.