Now that 2022 has ended and 2023 has begun, Co1 Firefighters look back on the past year and prepare for the year to come.

In 2022, our firefighters, who are 100% volunteer, responded to 478 calls for service, which was roughly a 20% increase from the year before. These calls were not only in our community but also in our neighboring towns, counties, and states.

Just as it's been for over 100 years, the volunteer firefighters of Fire Co1 are ready to respond 24 hours a day, 7 days a week.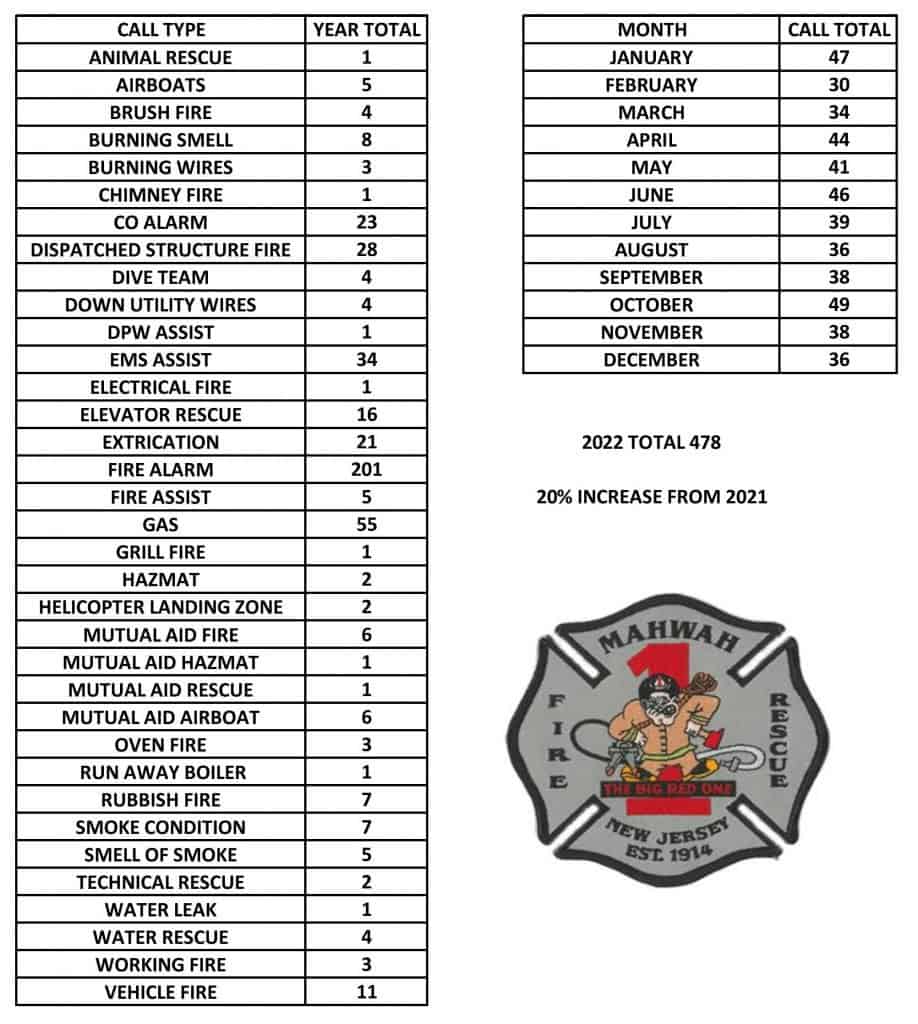 Give this post a share!
Note: Any images found on this post, or anywhere on this website, are the sole property of Mahwah Fire Dept. Co #1 and may not be used or reproduced for any reason without express permission. This includes any news media organizations and private entities.