For this week's drill Co1 firefighters practiced their skills with our high-pressure airbags. These are typically used to lift an object when used in conjunction with cribbing. Our task for the drill was to safely lift a shipping container from both ends, and then secure it with cribbing. This is an important skillset that requires coordination between different teams while using equipment that we do not get use that frequently.
Think you would like to join us? Stop by Wednesday nights at 730 or emails us at info@mfdco1.org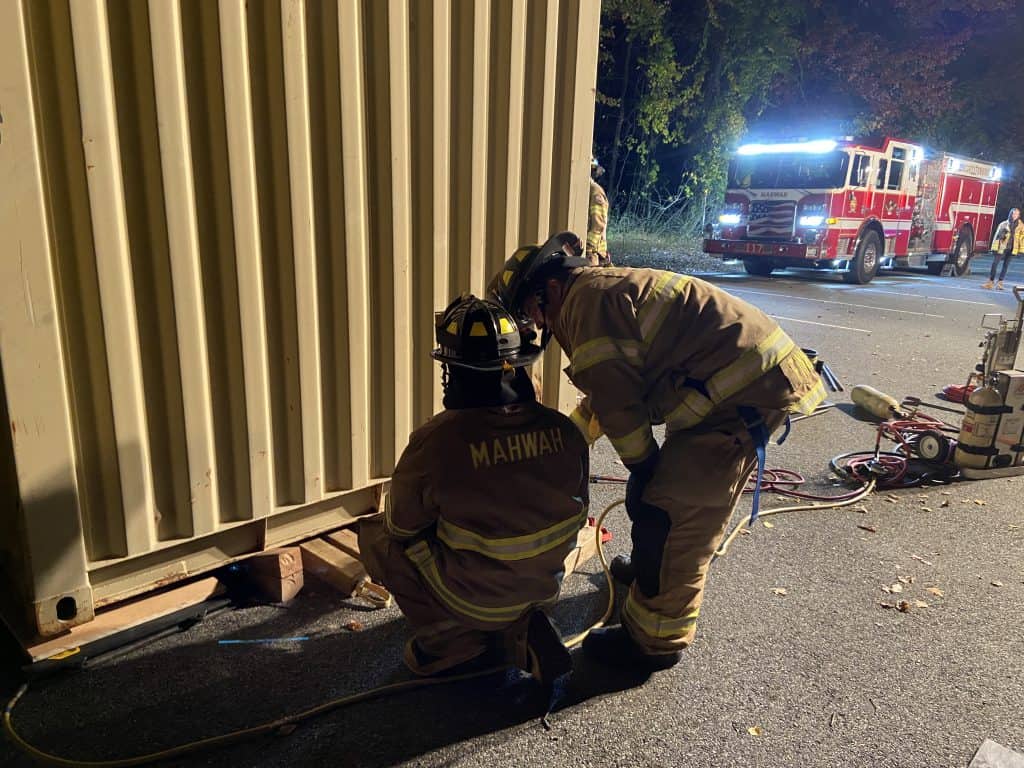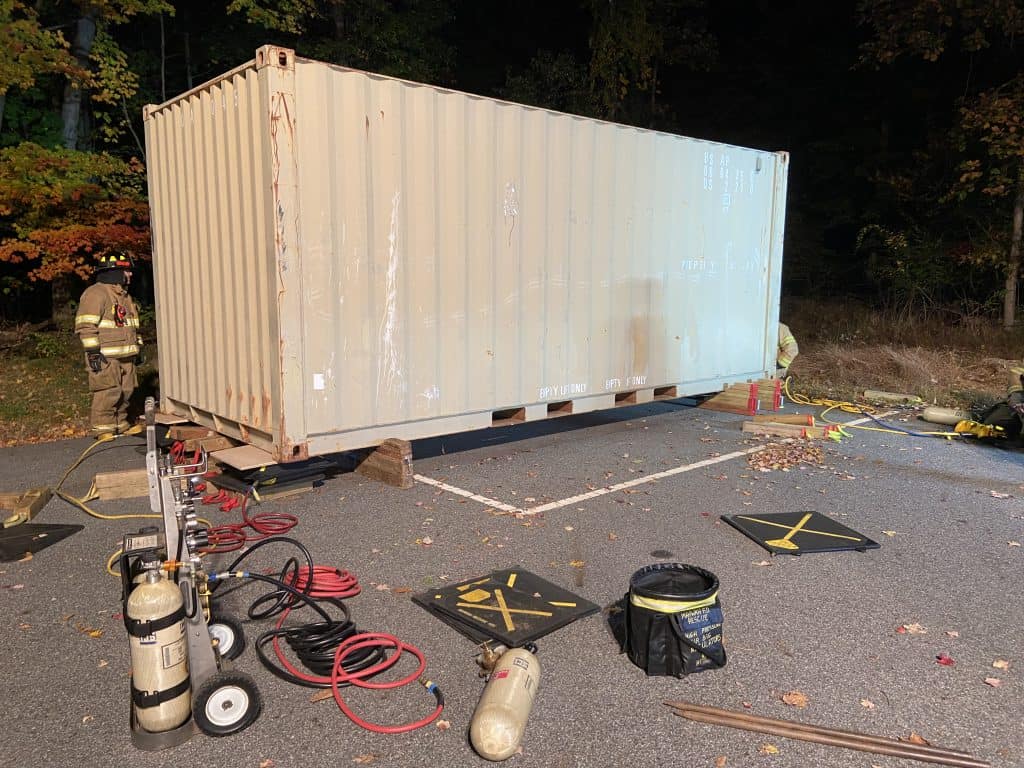 Images may not be used by any media outlet without prior permission from Mahwah Fire Rescue Co #1.