Early Saturday morning, firefighters from Company 1 were dispatched to an activated fire alarm at a business on Franklin Turnpike. This business was also the site of a large multi-alarm fire the previous year and has been undergoing construction ever since.

After arriving on scene and making entry, firefighters discovered that a rear portion of the structure had collapsed, taking a section of sprinkler riser with it (which caused the alarm).

Firefighters secured the sprinkler system and utilities to prevent further damage while the proper inspectors were requested to the scene. Though no obvious cause for collapse could be immediately identified, it was likely that the sustained high winds that night may have played a role.

Thankfully, there were no injuries as the business had already been closed for several hours and no one was inside.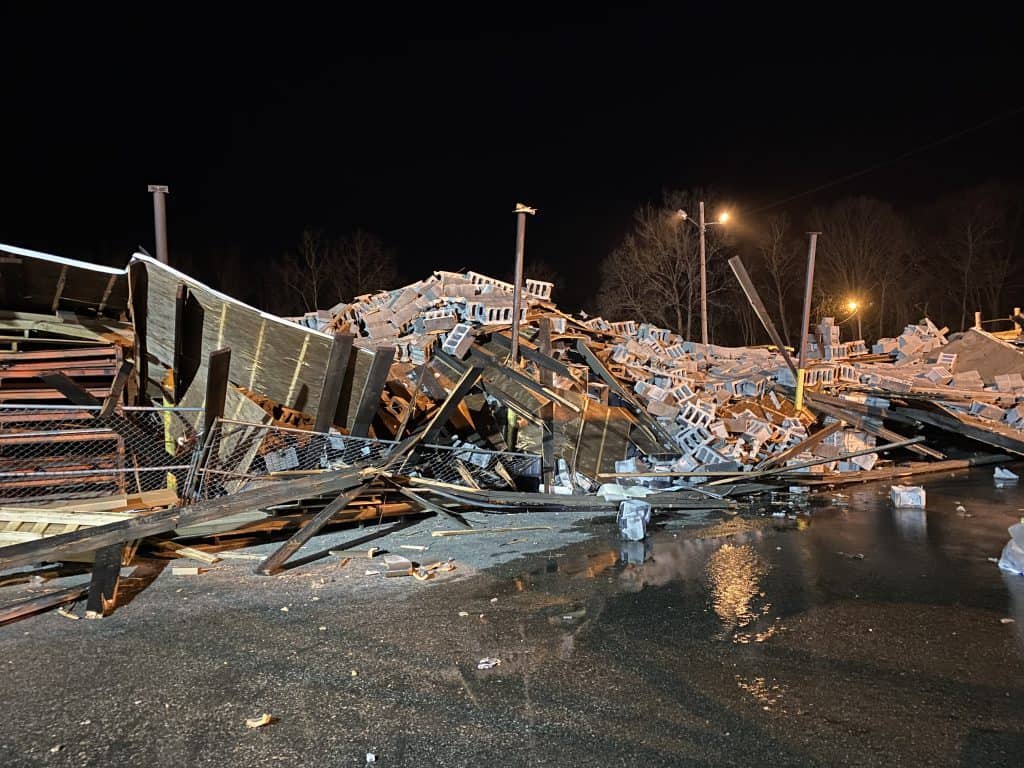 Give this post a share!
Note: Any images found on this post, or anywhere on this website, are the sole property of Mahwah Fire Dept. Co #1 and may not be used or reproduced for any reason without express permission. This includes any news media organizations and private entities.