This afternoon Mahwah Rescue along with Fire Company 2, Mahwah EMS, and the Bergen County Sheriff responded to the upper lake of the Ramapo Reservation for an injured hiker. After reaching the patient and assessing their injuries Mahwah Rescue deployed a small boat to reach the hiker. The hiker was then transported across the lake to EMS, who then brought them to an area hospital.
While this was happening a park visitor alerted firefighters to a second injured hiker in another part of the park. After reaching them and assessing their injuries Mahwah Rescue set up a rope system to bring them safely down a very steep trail. After reaching the bottom of the trail the hiker was transported by Mahwah EMS to area hospital.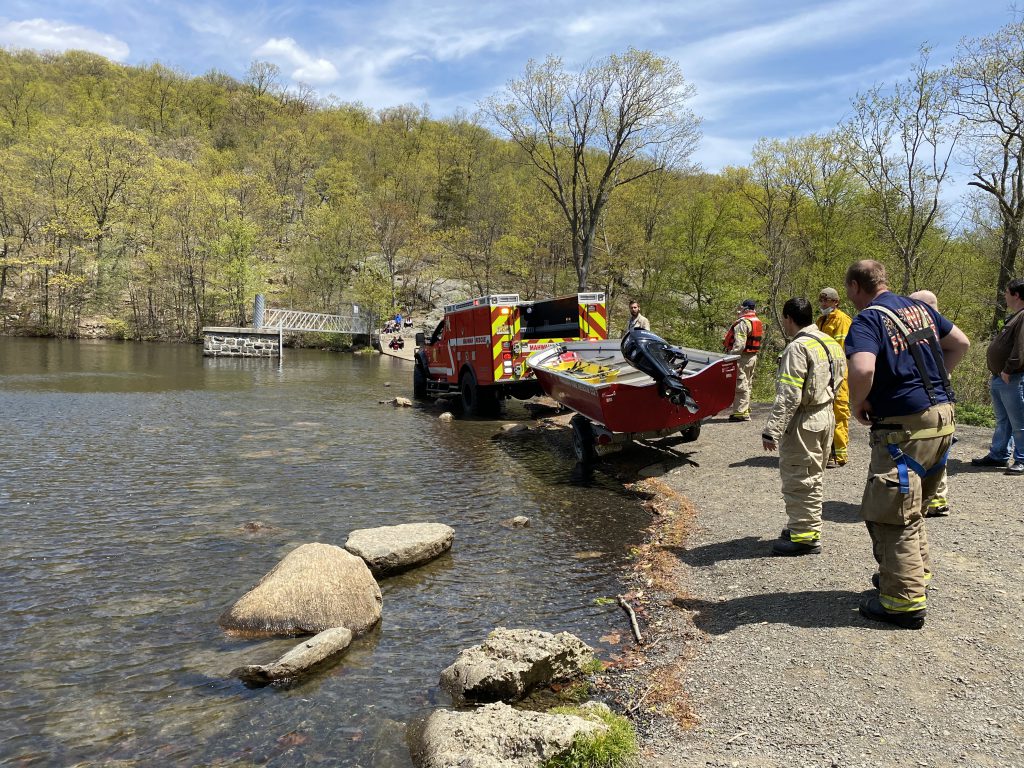 Give this post a share!
Note: Any images found on this post, or anywhere on this website, are the sole property of Mahwah Fire Dept. Co #1 and may not be used or reproduced for any reason without express permission. This includes any news media organizations and private entities.