The first equipment for the MFD was a Brockway fire truck that was acquired on September 18, 1915. Later in 1925 the department purchased its first modern truck, a Buffalo Larabie (pictured) with 500 gallon-per-minute triple combination pumps. As for the membership, Charles Winter became the first president and the Millard Cooper became the first Chief. Chief Cooper's garage was used as the first firehouse located on Hillside Ave, right around the corner from our present location.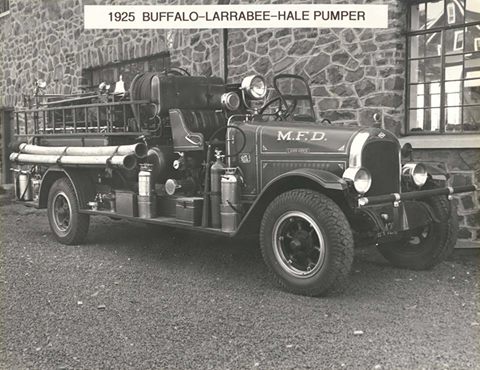 Give this post a share!
Note: Any images found on this post, or anywhere on this website, are the sole property of Mahwah Fire Dept. Co #1 and may not be used or reproduced for any reason without express permission. This includes any news media organizations and private entities.