On June 27th, 1919 the Mahwah Fire Department was admitted to the New York-New Jersey Volunteer Firemen s Association. That was a direct reflection of the hard work our founders put in. In less than five years from its creation, the Mahwah Fire Department was recognized as a peer to the older more established departments in New Jersey and New York.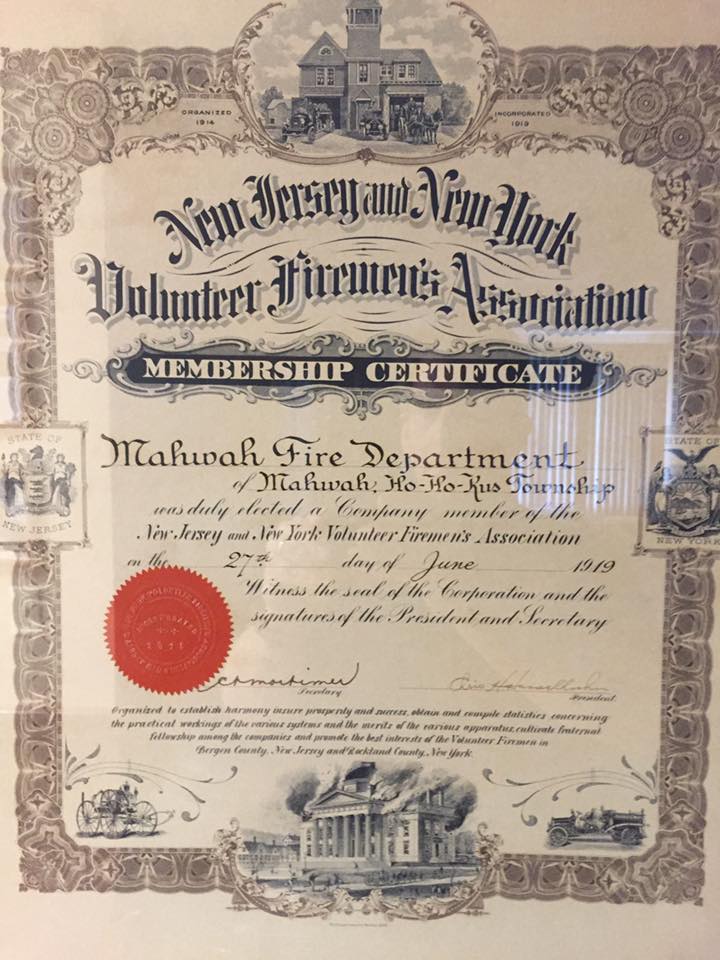 Give this post a share!
Note: Any images found on this post, or anywhere on this website, are the sole property of Mahwah Fire Dept. Co #1 and may not be used or reproduced for any reason without express permission. This includes any news media organizations and private entities.